Profiles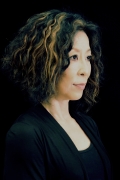 YUMIKO WATANABE
Artistic director
Choreographer

YUMIKO WATANABE began her first ballet and modern dance studies in Tokyo, where she was born. Since 1982 YUMIKO pursued her training in NEW YORK with RICK ATWELL and MICHAEL OWENS, and began her choreographic career after returning to TOKYO. In 1984 YUMIKO founded DRAMATIC WORKS (http://dramaticworks.jp/index.html) for her original presentations and the nurture of next generation dancers.
Transcending genres, she has actively worked with varios
dancers as choreographer and dancer. YUMIKO retired as
dancer in 2005 and continues to produce hall-transcending
creations.

PRODUCTIONS

1996 Tsuki no Yuwaku (Temptations of the moon)
2000 Tsuki no Yuwaku 2000(temptations of moon 2000)
2004 Graceful Iron



AWARDS FOR Kingyo jam

Winner, the 8th International Dance Competition in NAKANO
in the (Original Dance) category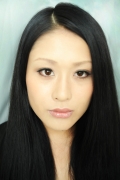 AYAKO MINAMI
Dancer

Born in Toyama,AYAKO MINAMI first studied nodern dance with Asako Wada. AYAKO pursued her technidal dance training in Tokyo and appeared in various productions in Japan and Russia, winning in the Best Performance category at the 2003 Modern Dance Festival. AYAKO met choreographer YUMIKO WATANABE in Tokyo and has appeared in many a Dramatic Works production before joining Kngyo Jam.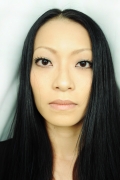 JULI WATANABE
Dancer

Born in Tokyo, JURLI WATANABE began her ballet studies at a young age with YUMIKO WATANABE, her mentor and mother.
JURI focused her high school years on the martial art of SHRINJI KENPO, and became champion for 2consecutive years at the 1999 and 2000 SHORINJI KENPO TOKYO TAIKAI.
Since then JULI has pursued her training in contemporary dance and contact improvisation with Jeremy Nelson and Nina Martin,JURI has made frequent appearances in Dramatic Works productions before joining Kingyo jam.






NOTOKI ONO
Musical Director

The electric organ has been MOTOKI ONO,s first instrument and he has been writing music with computers as for away as he can remember. In college MOTOKI joined the music puduction team, comer l,azur, and has been contrivuting compositions and arrangements to various media ever since. MOTOKI fas also participated in divers artists live recordings, and in tune with visual and media art fields.